Dear Members of Balkan Universities Association,
One of our member universities, the University of Bucharest will be hosting the 14th General Assembly and Conference of the European Association of Science Editors from 8-10 June, 2018. The title of the conference is Balancing innovation and tradition in science editing and the programme has been planned particularly with the needs of local editors and researchers in mind. During the conference, delegates will have the opportunity to hear about the latest developments in science publishing from internationally acclaimed experts, including topics such as innovations in journal publishing, sex and gender equity in research, reducing waste in research and data citation. Other sessions will focus on editing a journal, addressing topics such as local language vs English language, ways to improve a journal and managing peer review. Thus, all university staff who are involved in a journal in any way, such as a member of an editorial board or conducting peer review, would benefit from attending this conference. The general problems faced by local journals is central to the theme of the conference and will be addressed in various sessions.
There will also be a series of workshops before and after the conference covering statistics, plagiarism, and publishing ethics that will be of interest to all researchers, plus two addressed more specifically to people involved in journal management, which will include metrics. We therefore encourage all faculty to look at the detailed programme and save the date for this exciting conference. The language of the conference will be in English.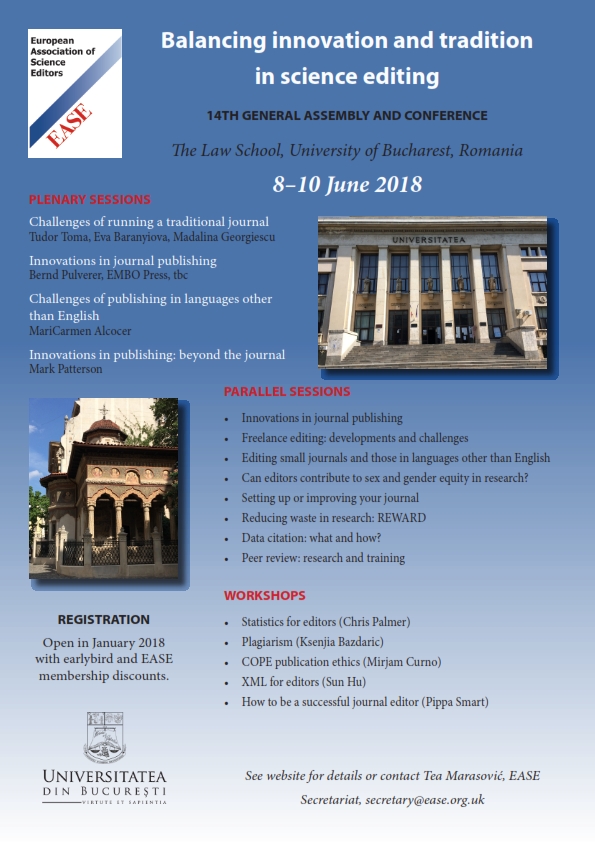 Attached Images
Related contents